The MCH Block Grant is administered by KDHE, Division of Public Health, Bureau of Family Health. Review this year's block grant application and provide comments and additional detail you might have to strengthen the application and ensure plans and reports represent our collective efforts statewide. Your input is valuable and needed to assure the MCH Program is guided by the needs of Kansas families and priority populations.
Please review the draft document and then complete the short online survey!
Though responses after the deadline are welcome and will be reviewed, respond by June 22nd in order to ensure that comments are considered for the application prior to submission.
Spread the word! Share this ecard!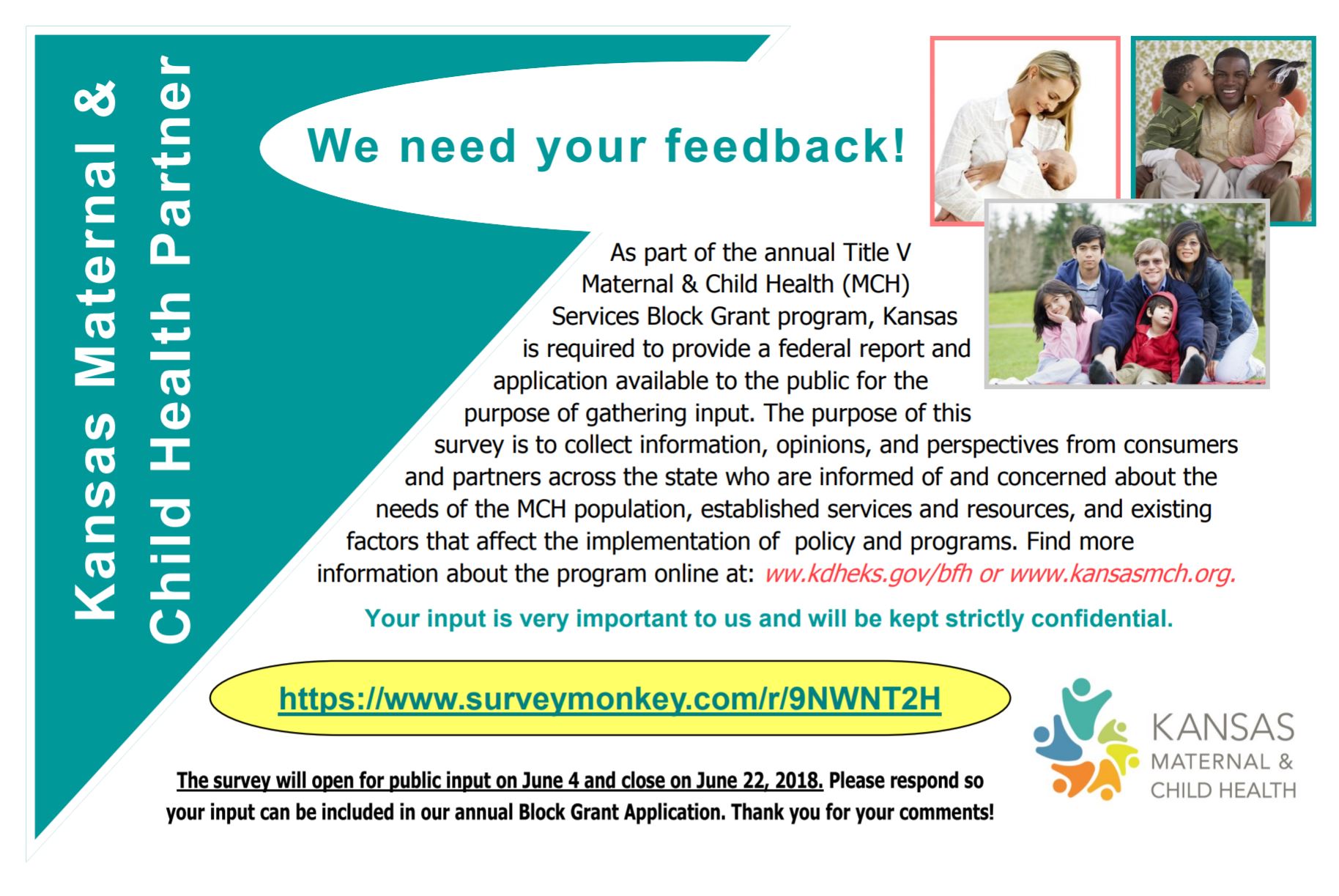 Resources to increase your knowledge about the MCH block grant program and Kansas' priority issues for 2016-2020 can be found on the Bureau of Family Health's MCH Block Grant website and the Kansas MCH Facebook Page.